Consulting K.A
Coaching, mentoring,public speaking and strategy.
Consulting K.A's goal is to create a better place. Kotte will help you find purpose and will challenge you in every way possible, creating room for the best version of you to rise.
She believes she every business can be business for good, reason that she will ask you the right questions to give you direction.
When is comes to speaking, she will create a space for you to feel comfortable and confident, tools to engage your crowd and to have a clear message to deliver.
Her mentoring system is extremely effective for you to find the focus needed to take control. Effective sessions. Kotte does not like the term of "life coach", as she believes no one really knows how to do life, we all learn as we go, which is the way that she uses to work, she works on a case by case and uses her personal and work experience to guide you not coach you.
"Kotte is perhaps the most professional, passionate and inspirational person I have ever known!
There is no one who is more kind, caring, and committed to their work and helping others than she is, and she has helped and inspired me in more ways than I can even escrib.
In late 2017 she coached me towards giving a Pecha (link) Kucha presentation, which I would not have been able to do without her guidance. She helped e ocus my presentatio, as well as enable me to clearly understand and express my passion for music.
Through her mentoring she enabled me to fully understand my purpose, within the presentation as well as within my relationship with music in general, and that is truly something I cannot thank her enough for.
As an Ara student at the time, her mentorship was incredibly nsightful and made it possible for me to visualize the direction that I wanted to take my music as a professio beyond studying. A dream I am slowly making a reality, which I could not have even conceived without her guidance and support.
As both a business partner and inspiration, I cannot recommend her highly enough as a mentor to anybody seeking creative or business help.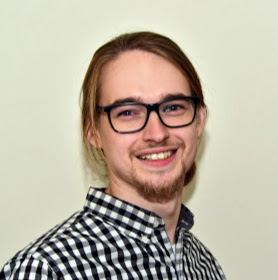 The mentoring was valuable in several significant ways. It made me realise that I hadn't set a clear course for myself and my business in the beginning.
It was helpful to define purpose and boundaries of my business, adding character and a clear line.

I have to admit, I don't think about the sessions we had very often - But, usually, when I think back it's when it's a hard time. I think the very subtle tools Kotte is given me in her mentoring sessions help me now redefining the course and make navigating easier.

I think what I was most impressed by though was seeing you and knowing that you had been in my situation, dealing with the same struggles I was dealing with at the time. Understanding that it must have taken you a long time to get where you are now but allowing me, through sharing your experiences and your mentoring, to take a short cut. To speed through a difficult time by allowing me to tap into Kotte's knowledge.
Thank you very much for that!